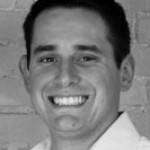 Paul Smith
Twelve Rivers Realty
Paul@Paulsellstx.com

Paul Smith has been helping people buy and sell Austin Real Estate for the past five years, whether moving here for the first time to buy a new home or luxury condo in one the of most wonderful, friendly and diverse group of neighborhoods in the heart of the Texas Hill Country. Paul started his Austin Real Estate career with Goodwin Partners and in his first year of selling homes and properties closed over $6 million in Real Estate transactions. In the five years Paul has been in the Austin Real Estate business he has closed over $37 million in real estate transactions while positioning himself as an effective and fair Realtor. A Trusted Leader In Austin Real Estate And New Home Sales Paul has a broad client base that spans from first time new Austin home buyers, sellers, investors, Austin home builders, and developers. Paul has also successfully spear headed several different Austin condo projects. Among those are his work on the lovely Crestview Condos. Paul grew up in New England and made a four year pit stop at Fort Hood before making his way down to Austin, TX. The Army instilled in Paul many of the core values that he lives by today including honesty, integrity and an unparalleled work ethic. Paul says "Austin is an amazing city that offers something for everyone and Austin Real Estate is just as diverse. The Austin Community has introduced me to my beautiful wife, Denise, provided me with an amazing place to live, and given me the opportunity to turn my passion into a career in Austin Real Estate. I hope I can play cupid and help you fall in love with Austin as much as I have." So whether you're looking to buy a home in Austin, selling here or any of the Austin surrounding communities – whether it is Downtown Austin condos, SoCo condos, East Austin condos, or any Austin home for sale, Paul is willing to show you the best that living in Austin has to offer.