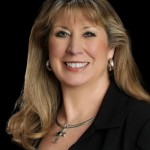 Pat Vincent
Coldwell Banker United
patvincent@yahoo.com

Every client deserves the best service possible. Pat Vincent with Coldwell Banker in Austin, Texas does exactly that & treats every client as if they were a part of the family. She works together with them fluidly to deliver comprehensive communication, marketing & support. Her expertise has earned her admission to the Million Dollar a Month Club & she consistently rank in the top for both Coldwell Banker in the city and country. She was named to the Platinum Top 50 in Austin 2013 and Runners up in 2012 & 2014. Pat Vincent, a seasoned professional who had been in the business for over 25 years. She entered real estate with a background in retail marketing and merchandising, & success found her quickly. Her philosophy is simple: "I try to give people my very best and want each of my clients to feel like they're my most important one." She adapts to her clients' needs and works in the manner best suited for the individual client. There is always someone available to answer a question, or update a client on a property & giving a personal touch to every sale. She prescribes to the attitude she will go the distance to make sure her client needs are met. She is flexible and supportive with an amazing work ethic. Together with her team has found a great way to balance of skills and continue to build on the wonderful foundation that Pat built.