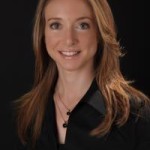 Luisa Mauro
Marathon Real Estate
4105 Medical Pwky, Ste 209
(512)633-8220
Luisa@Marathon-RE.com


Luisa Mauro's Italian family instilled in her the belief that owning property is the ultimate investment. Memories of her Sicilian grandparents growing produce on their own land, coupled with a keen eye for quality real estate, motivated Luisa to obtain her real estate license in 2002. Since becoming a broker in 2006, she and her family have brought that sense of investment pride to the real estate community, buying and selling rental properties, purchasing a commercial office building and providing property management for their real estate. The Certified Luxury Home Marketing Specialist designation is recognized as the mark of accomplishment in luxury markets around the world; Luisa earned the CLHMS designation in 2010 and has also been awarded membership within the Million Dollar Guild® in recognition of her knowledge, experience and expertise in the luxury home arena. In 2011, the Austin Business Journal ranked Luisa in the Top 6 agents in Austin.