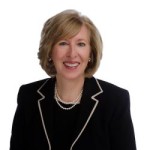 Carol B. Dochen
Carol Dochen Realtors, Inc.
4501 Spicewood Springs Rd., St3. 1035
(512)422-4787
carol@caroldochenrealtors.com


Carol brings decades of hands-on experience to assist with the real estate needs of buyers and sellers. She works timelessly and treats everyone, clients and employees alike, as family. Along with being named President of Austin Multiple Listing Service 2007 & 1994, Carol has also served as a director of the Austin Board of Realtors, TAR, and ABoR Foundation. She's received numerous accolades from the ABJ & TX Monthly Magazine while earning recognition from the Institute for Luxury Home Marketing. Philanthropically, Habitat for Humanity recently honored Carol for 20 years of service which includes donating a portion of all commissions earned. Carol is a dedicated, veteran volunteer for Meals on Wheels and the Women's Prison Storybook Project and currently serves as a director of the JCAA-Dell Jewish Community Association of Austin, the Northwest Austin Civic Association, the NJCW, and Mobile Loaves & Fishes. Proud UT graduate; Carol is married to Austinite Sandy Dochen and has two grown children, Katie and Andrew.